about us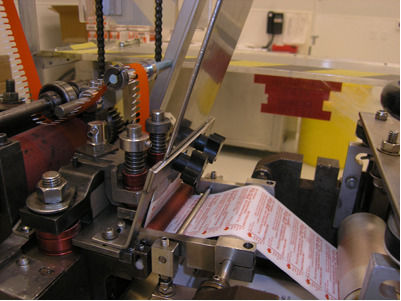 Manufacturing Fluorescent Strips at Nomax Inc.
Nomax, Inc. is a pharmaceutical and medical device manufacturer that has been in the business of manufacturing fluorescein strips for the past 10 years. We are based in the U.S.A. and are registered with the FDA.
Nomax makes several brands of fluorescein strips as a contract manufacturer. However, Nomax also produces its own brands of strips which are sold by our subsidiary company, Amcon Labs. Amcon Labs is an optical supply company that sells an extensive line of products to ophthalmologists, optometrists and opticians.
Our manufacturing process is closely monitored and highly efficient.  We are capable of producing over 4 strips every second.  We produce several million individually wrapped strips every year.  Each strip package is imprinted with an identifying barcode to ensure unit dose identity of the product.